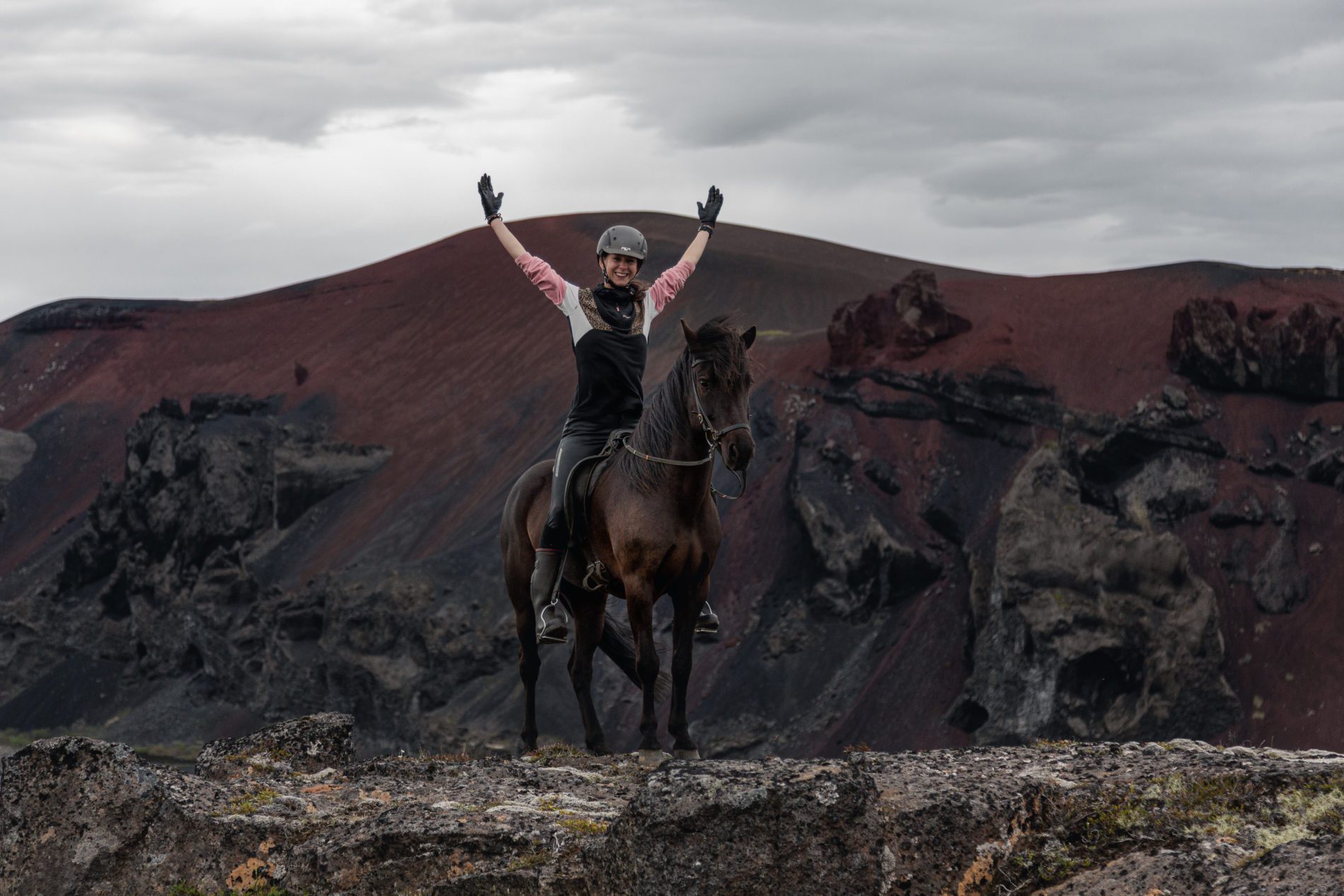 One of the most exciting things about riding with Íslandshestar is the opportunity to see some of Iceland's most beautiful and awe-inspiring natural wonders up close. From the sandy beaches to rolling hills and valleys, and pristine forests to sparkling streams, you'll get to explore Iceland's breathtaking scenery like never before all while on the back of one of our well-trained Icelandic horses.
But riding with Íslandshestar is not just about the scenery. It's also about having fun and making memories that will last a lifetime. Our tours cater to all skill levels, from beginners to experienced riders, so you can enjoy the ride at your own pace. And with our knowledgeable guides and friendly staff, you'll feel right at home and part of the Íslandshestar family. You will not only have fun and see beautiful nature, but also support the local community of farmers who make it all possible.
One of the things that sets Íslandshestar apart is our focus on supporting the local community of farmers who breed and train the Icelandic horses that we ride. Our company is owned by farmers, and we take great pride in offering tours that showcase their knowledge and love of the land. Riding with Íslandshestar is not just a fun and exciting adventure – it's also a way to support the local community of farmers who make it all possible and know and love the land. Iceland is known for its friendly and welcoming people, and our tours are no exception. Whether you're from Europe, North America, or anywhere else in the world, you'll feel right at home on our tours, surrounded by people who share your love of horses and the great outdoors.
We're also proud to offer tours that showcase the unique qualities of the Icelandic horse, a breed that has been cherished by the people of Iceland for centuries. Our past riders have consistently expressed their love and enjoyment of these beautiful and intelligent animals, noting their smooth gait, gentle nature, and playful personality.
The Icelandic horse is truly unique, with a distinctive appearance and a range of gaits that set it apart from other breeds. These horses are known for their surefootedness and agility, making them perfectly suited for exploring the rugged terrain and beautiful landscapes of Iceland. And because they have been bred and trained for centuries to work closely with humans, they are also incredibly responsive and easy to handle, making for a comfortable and enjoyable ride for riders of all levels.
Our past riders have also appreciated the deep connection that Icelandic people have with their horses, and the important role that horses play in Icelandic culture. From the historic tradition of the Icelandic horse, to the everyday use of horses for farming and transportation, these animals are deeply intertwined with the fabric of Icelandic life. Riding with Íslandshestar is not just a chance to see beautiful landscapes and experience the thrill of horseback riding – it's also an opportunity to connect with a culture and a way of life that is deeply rooted in the history and traditions of Iceland.
We can't wait to ride with you and show you the magic of horseback riding in Iceland! Get ready for an adventure you'll never forget!