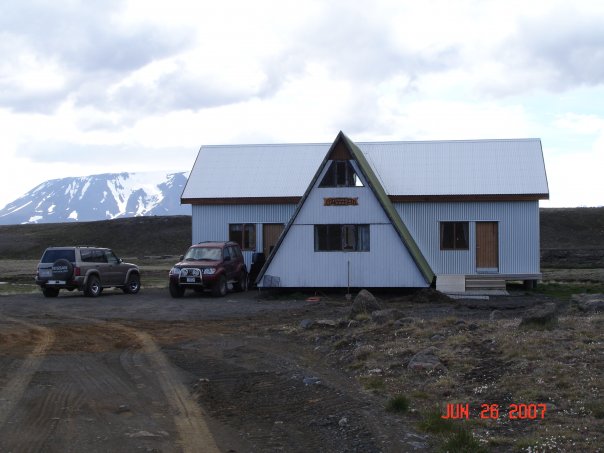 We offer a selection of three accommodation options for travelers embarking on the Kjölur route in Iceland. Each of our lodging options is conveniently located along the historic Kjölur road and provides a comfortable base for exploring the beautiful surrounding landscape.
During your exploration of the Kjölur route in Iceland, you have the option to stay at each of our three lodging locations. This allows you to break up your journey into manageable segments and experience a variety of unique accommodations along the way. Whether you prefer to stay in one place for the duration of your trip or want to mix it up by staying at each location, we can help you plan your ideal Kjölur adventure. The beddings are single beds in dormitory in all properties.
1 night per pax (Sleeping bag accommodation): 7500 ISK
Roll of hey: 22.000 ISK + vsk
Horses: 100 ISK per horse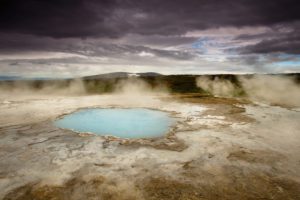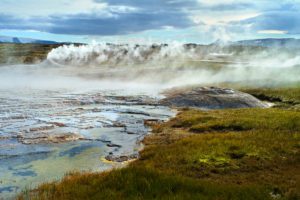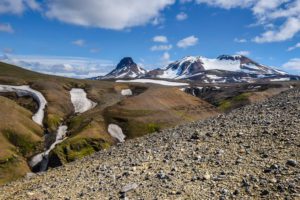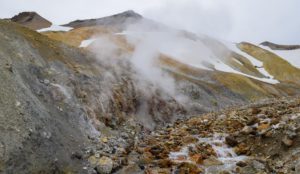 IMPORTANT & ADDITIONAL INFORMATION: The cabins are situated deep within Iceland's central highlands, nestled in a remote mountain range at an elevation of 700m. The journey from Reykjavík to the cabin furthest away Gíslaskáli spans nearly 200 kilometers and takes approximately 3.5 hours. This thrilling adventure involves transitioning from well-maintained paved highways to the more demanding gravel roads found in the country's interior.
HOW TO GET THERE: During the SUMMER months (June 15th – September 30), our guests can access our cabins by rental car and it is crucial to ensure that the vehicle is adequately insured for driving on Iceland's mountain F roads.
USEFUL RESOURCES: We recommend that guests make use of the following web links to stay informed about weather conditions and travel information in Iceland. It is of utmost importance to follow all instructions and heed any warnings, and embark on travel only if it is deemed safe to do so.
– Weather conditions: vedur.is
– Road conditions: road.is
– Safety conditions: safetravel.is
Fremstaver is the guesthouse is the one closest to the Geysir area or about 25km. It is a charming mountain hut nestled in the serene south slopes of Bláfell. With a convenient track leading off the main road, Fremstaver offers comfortable sleeping-bag accommodations for up to 25 guests, complete with excellent cooking facilities and a WC. But the true star of the show is the breathtaking scenery that surrounds the cabin, providing endless opportunities for sightseeing and adventure. Take on the rewarding climb up Bláfell, where you'll be rewarded with expansive views as far as the eye can see. With a little luck, you might even discover the legendary cave of Bergþór and unearth his hidden treasure. Or venture out to the magnificent Kór canyon, a must-see destination. Don't miss your chance to experience the unforgettable beauty of Fremstaver. EUR 50 per night. See directions!
Here you can see the coordinates: 64.45081182153568, -19.940589345972533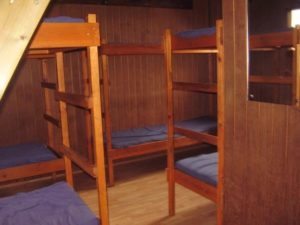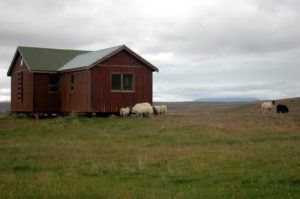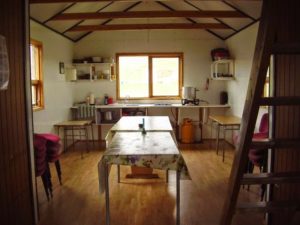 Árbúðir is a mountain guesthouse right beside the Kjölur route on the banks of the river Svartá. The cabin has sleeping-bag accommodation for 30 overnight guests. Guests have the use of good cooking facilities, WC and a hot shower. Nice walking tracks along the river. Hvítárnes is a beautiful place by the lake Hvítárvatn that offers stunning views across to the glacier Langjökull. EUR 50 per night. See directions!
Here you can see the coordianates: 64.61080588365067, -19.703298277259105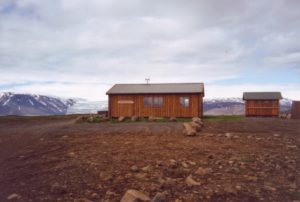 Gíslaskáli Escape to the rugged natural beauty of Gíslaskáli, a stunning mountain cabin tucked away in the unspoiled lava field Kjalhraun, right beside the source of the magnificent Svartá river. With sleeping-bag accommodations for up to 45-50 overnight guests across 6 cozy rooms, you'll have access to top-notch cooking facilities, a spacious and comfortable dining area, two inviting sitting rooms, and even WC and hot showers. The cabin boasts electricity for light and heating, ensuring a comfortable stay. And for horse lovers, Gíslaskáli offers excellent facilities, including a big stable and corral, as well as hay for sale.
Experience the true majesty of Iceland's natural world with a beautiful hike along the river to Árbúðir, 20 km to the south. And for those seeking a bit of adventure, the nearby Kjallfell offers a leisurely climb and stunning views in every direction. Explore the fascinating history of the area with a walk through the lava fields to Beinhóll, where a monument honors the tragic story of two brothers who lost their lives in a terrible snowstorm in November 1780.
The majestic glacier river Jökulfall is just a few km to the east, offering a marked walking path through a deep canyon and past numerous small waterfalls. And don't miss out on nearby attractions like the Hveravellir and Kerlingafjöll hot-spring areas, easily accessible by car.
With first-rate facilities for highland travelers and a chance to experience Iceland's unparalleled natural beauty away from the crowds, Gíslaskáli is the ultimate destination for adventure and relaxation alike. EUR 50 per night. See directions!  
Here you can see the coordinates: 64.7451069445561, -19.434639087692204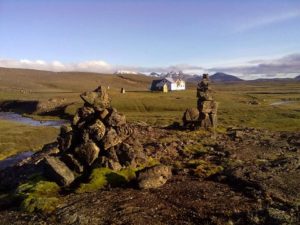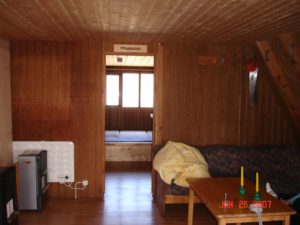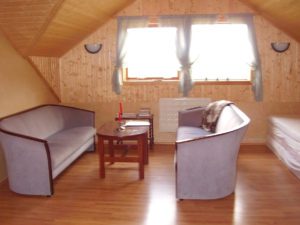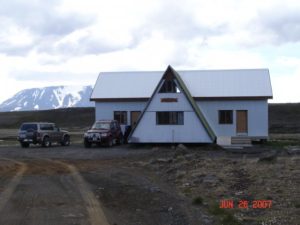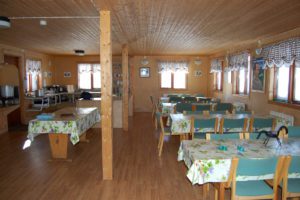 Kaffi Kjölur is situated at Árbúðir cabin on the Kjölur route, this charming retreat is a hidden gem in the heart of Iceland, offering a serene escape for coffee lovers and nature enthusiasts alike.
Kaffi Kjölur invites you to unwind and immerse yourself in the peaceful ambiance of its surroundings. The coffee house provides a warm and welcoming atmosphere, where you can relax, savor a cup of coofey and other refreshments, and take in the breathtaking views that stretch in every direction.
Surrounded by untouched landscapes and the captivating beauty of nature, Kaffi Kjölur offers a respite from the hustle and bustle of everyday life. It is the perfect place to disconnect from the outside world and connect with the serenity that Iceland's highland has to offer.
Whether you're seeking a moment of solitude, a cozy spot to enjoy a beverage, or a starting point for exploring the wonders of the Kjölur route, Kaffi Kjölur is a destination worth discovering. Lose yourself in the tranquility and natural charm that envelops this cozy coffee house in the heart of Iceland.
View our facebook page for Kaffi Kjölur
https://www.facebook.com/profile.php?id=100094124319658