Use code: EARLY2024 to get a discount off your next riding adventure!
Discover the true essence of riding in Iceland.
Owned by Icelandic farmers, Íslandshestar is known for providing an extensive choice of multi-day riding tours in Iceland, as well as an excellent array of day tours starting from our farms.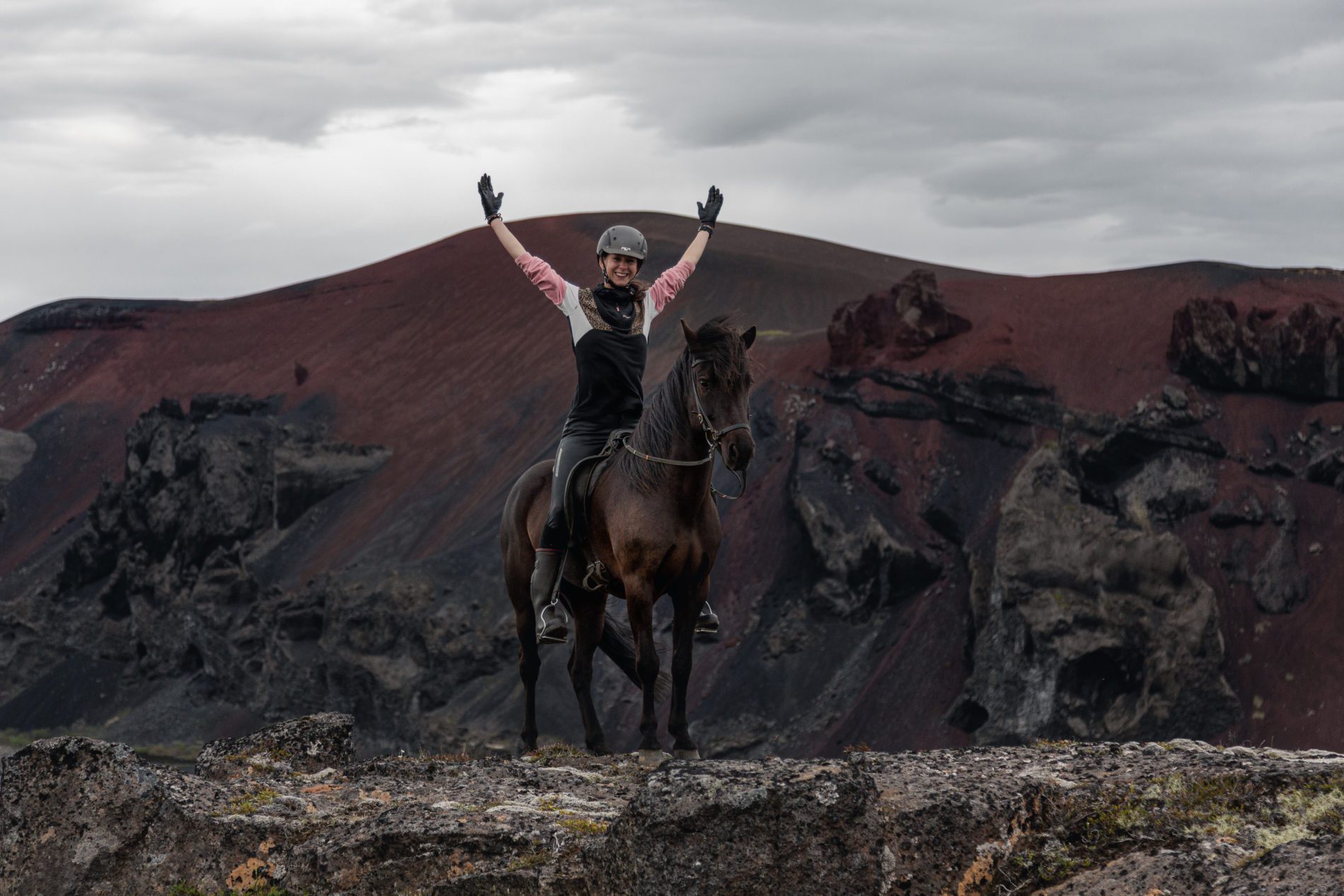 Company owned by farmers
Íslandshestar is a well-known Icelandic horse riding tour company that offers a variety of riding tours in Iceland. Our tours are organized and run by local Icelandic farmers who own and operate the company. Icelandic horses are a unique and beloved breed, and riding tours are a popular way for riders to experience the stunning Icelandic landscape.
Íslandshestar is known for its multi-day riding tours, which allow riders to explore Iceland's natural beauty on horseback while staying in comfortable accommodations along the way. These multi-day tours often take riders through diverse landscapes, including lava fields, glaciers, and lush valleys, providing an immersive and unforgettable experience.
In addition to multi-day tours, Íslandshestar also offers day tours that are ideal for travelers with limited time or those looking for a shorter riding experience. These day tours typically start and end at the farms owned by the Icelandic farmers who run Íslandshestar, making it convenient for visitors to access these unique horseback adventures.
Icelandic horses are known for their gentle temperament and unique gaits, making them well-suited for riders of all levels of experience. Riding with Íslandshestar allows tourists to connect with these remarkable animals and explore the breathtaking Icelandic countryside in a memorable and authentic way.
Experiencing the beauty of our stunning country on horseback, guided by knowledgeable local farmers intimately familiar with the terrain, represents the epitome of authentic travel in Iceland. Riding Icelandic horses in their natural habitat enhances the uniqueness of our breathtaking landscapes. Our primary aim is to provide our guests with outstanding service, top-notch horses, and a secure riding experience amidst Iceland's pristine nature. Many of our tours feature riding alongside a herd of free-running horses, adding an extra layer of wonder to the Icelandic riding experience.
Excellent trip in Iceland, the best way to discover the country and its traditions! Fantastic and very professional team!

D.C. France.
The holiday was one of the best experiences I've had, the country is amazing the scenery spectacular. All the additional trips just makes it special. Everything at such a relaxed pace, nothing rushed or hurried. Sophie and Hannes are so lovely and kind. Had a great time, would maybe go back in summer next time.

KF – Great Britain
"A wonderful experience, I loved everything about it, beautiful country, lovely people..and the best horses!! Thanks again to Haukur and everybody at Hvammer Farm for the best holiday ever"

S.P.L. on Trail of Hope