Kjölur
Between the glaciers! If you want to see as much as possible of our beautiful country then you should ride across the heart of Iceland on the ancient trail Kjölur.
Dates 2024
June: 19 - 26 & 26 - 3rd july
July: 5 – 12 & 12 – 19
August: 7 - 14 & 14 - 21
Riding across the Heart of Iceland
Step back in time and ride along the ancient Kjölur trail as Icelanders did over the centuries when traveling to the annual summer parliament at Thingvellir, first held in 930 AD. We visit this historic site where the heart of the nation beats and which became Iceland´s first National Park in 1930. When we arrive at the south we will visit and enjoy the Geysir hot spring area and Gullfoss Waterfall.
Traveling from south to north or vice versa right across the heart of Iceland we find ourselves traversing sandy deserts close to the mighty Langjökull and Hofsjökull Glaciers. Sheltered green valleys come as a surprise in this rugged terrain. Hveravellir is a geothermal area in the highlands where we can soak in a long hot bath under the Midnight Sun.
If you want to see as much as possible of the unspoiled Icelandic highlands, this tour, which has been in operation since 1983, is a perfect choice.
For the horses protection, please do not bring used riding boots or other gear, that can not be disinfected to Iceland.
Attention
Individual travel insurance is not included in the tour price. We encourage clients to obtain relevant travel insurance before visiting Iceland.
Flight to and from Iceland is not included
Please bring your own sleeping bag with you on the tour
Bring bags rather than hardcover suitcases.
Pack light because transport space is limited.
Langjökull
the second largest ice cap of Iceland after Vatnajökull located in the highland. Two volcanic systems, whose calderas are obvious from air, rest underneath it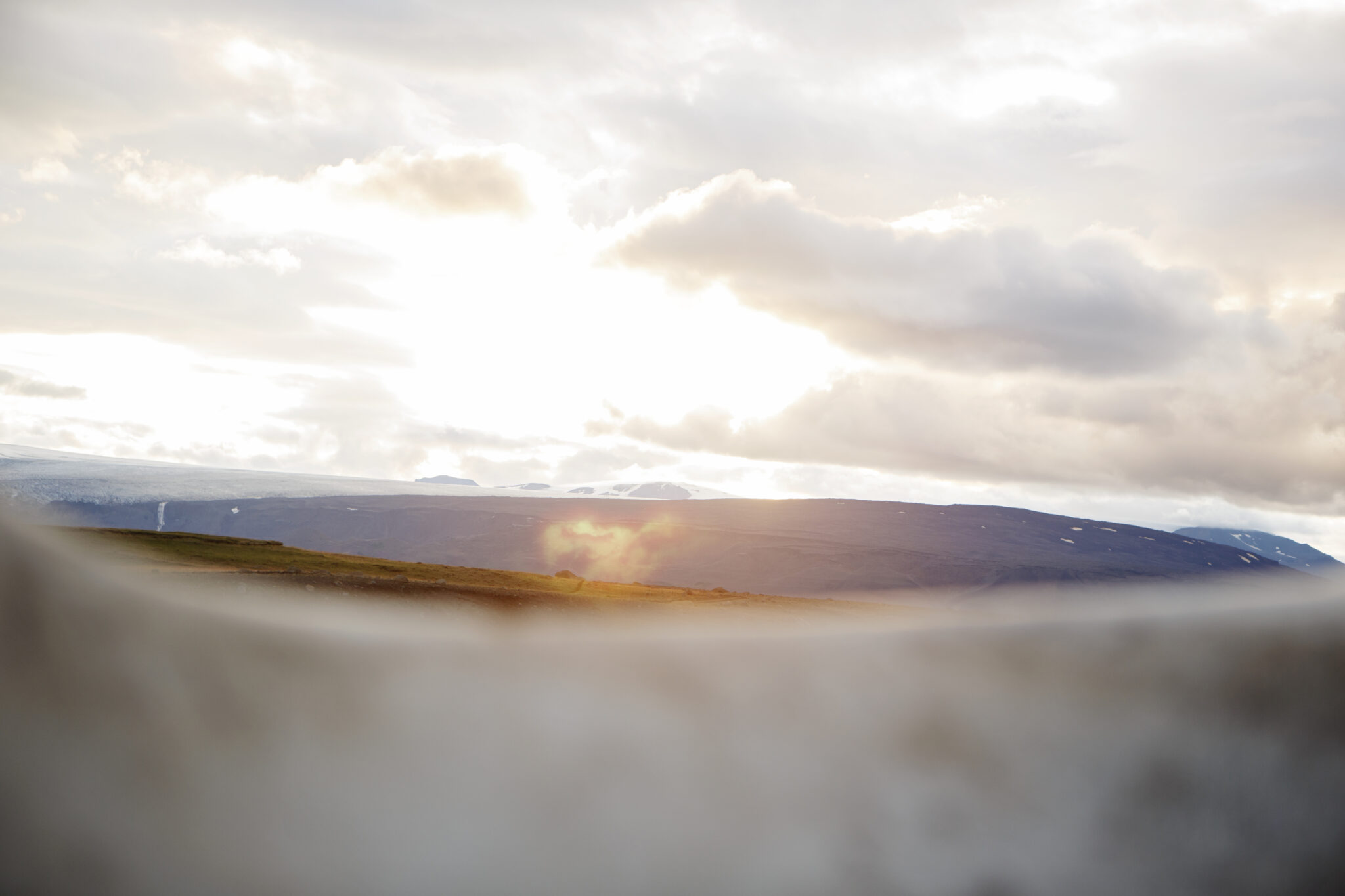 Gullfoss
Golden Waterfall is where Hvítá falls 32 meters in two stages before entering the canyon Gullfossgljúfur. Gullfoss is one of three main attraction of the colden circle, the most popular sightseeing route in Iceland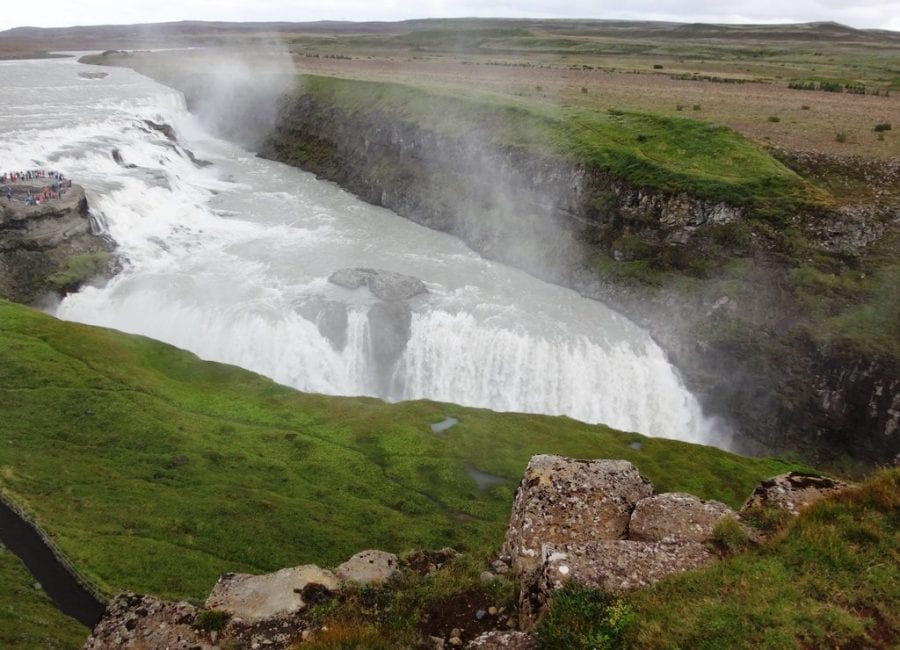 Geysir area
a famous geothermal area where Geysir, the first documented hot spring in Europe is located. Geysir itself is rarely active lately but its smaller neighbours are highly active. Strokkur erupts every few minutes 20 – 40 meters high and Litli- Strokkur and Smiður are highly active as well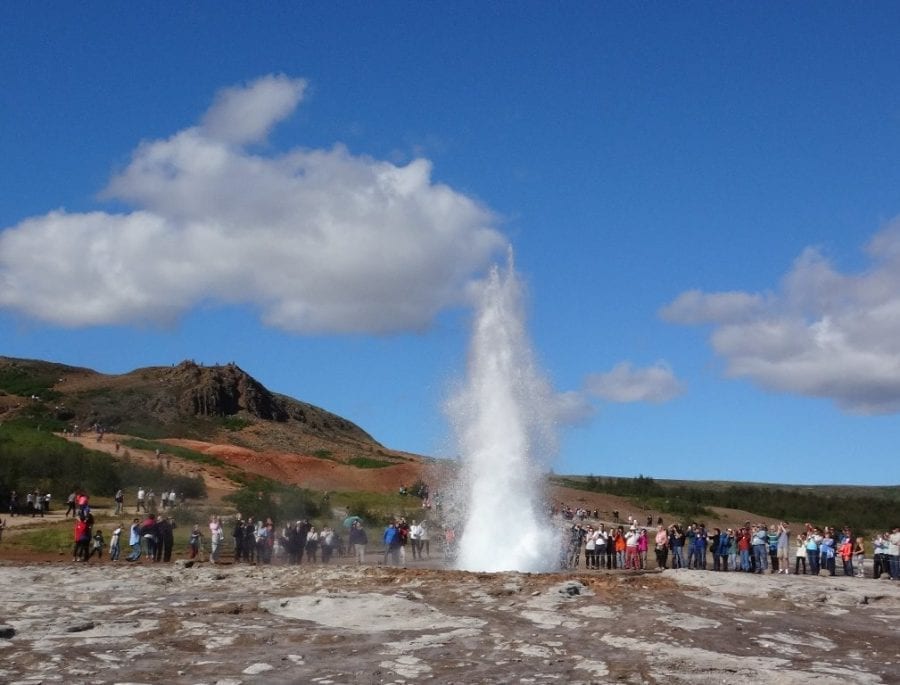 Mt. Bláfell
a beautiful mountain that offers a good view near the glacier Langjökull. The area around Mt. Bláfell was roamed by outlaws in the old days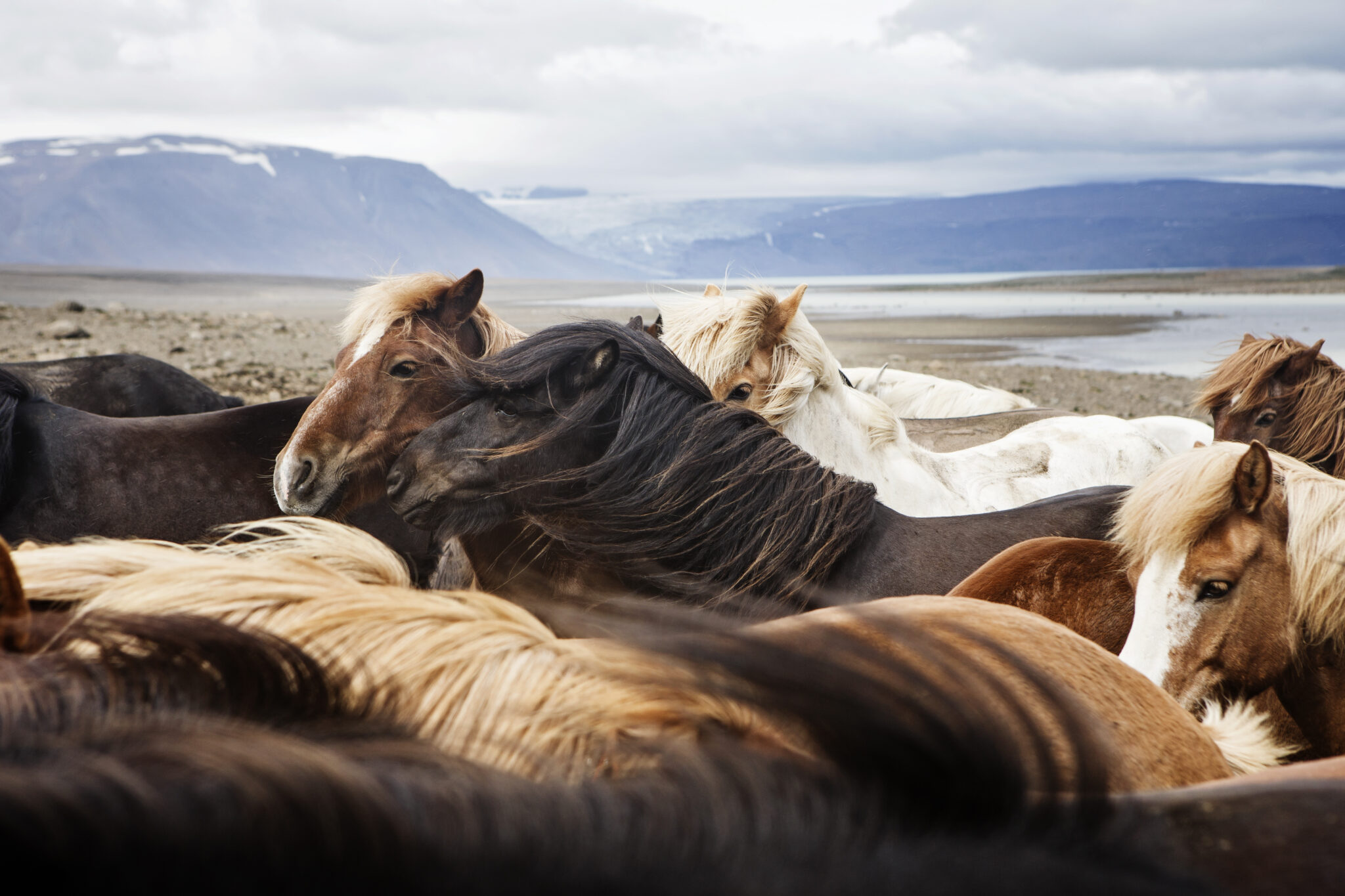 Hvítá River
 its source is in lake Hvítárvatn in the glacier Langjökull. It is the river of the famous Gullfoss waterfall and popular for salmon fishing and river rafting
Hvítárvatn
 A source to the river Hvítá, situated in the highlands near the glacier Langjökull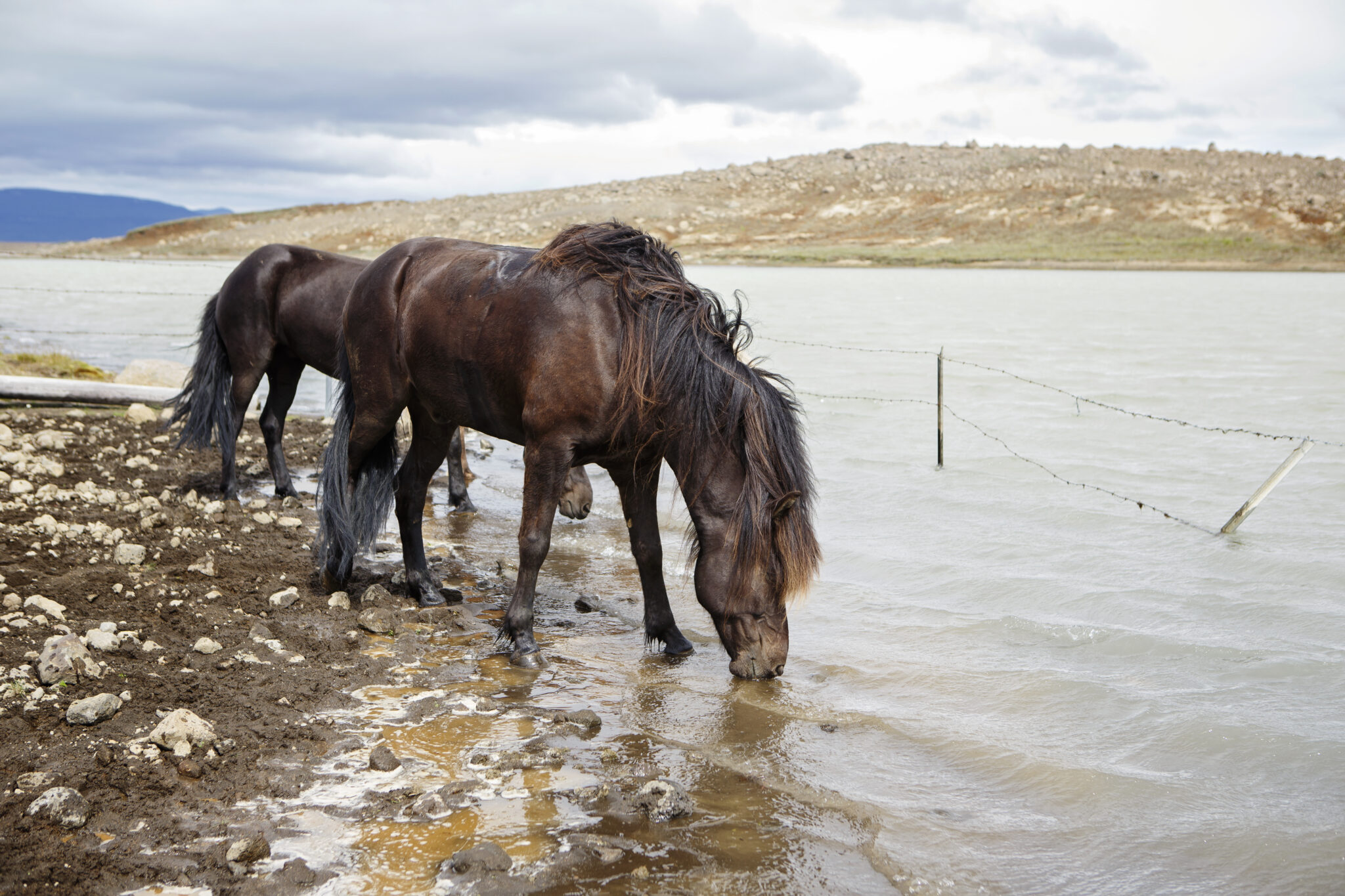 Árbúðir
a mountain cabin right beside the Kjölur route on the banks of the river Svartá. The cabin has sleeping-bag accommodation for 30 overnight guests
Fúlakvísl
glacier-fed river that runs from Langjökull to Hvítárvatn lake
Kjalhraun
 huge rugged lava fields in the center of road Kjölur
Þjófadalir
Valley of Thieves is a grassy but deep and rather closed valley surrounded by high mountains. It is located east of Langjökull and a true oasis in the wilderness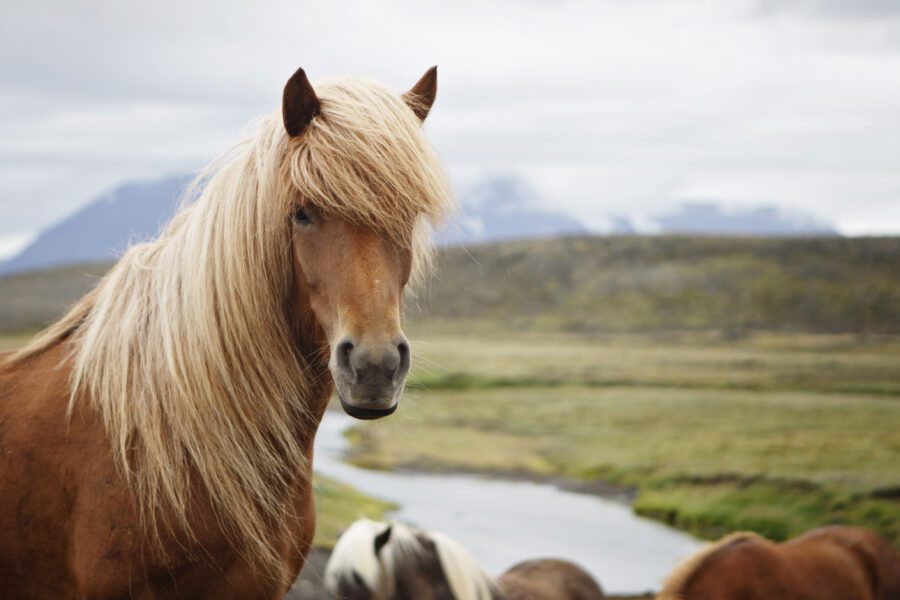 Hveravellir
a very unique geothermal area between Hofsjökull and Langjökull glaciers. Rough but extremely beautiful nature where the most famous outlaw Fjalla Eyvindur survived for years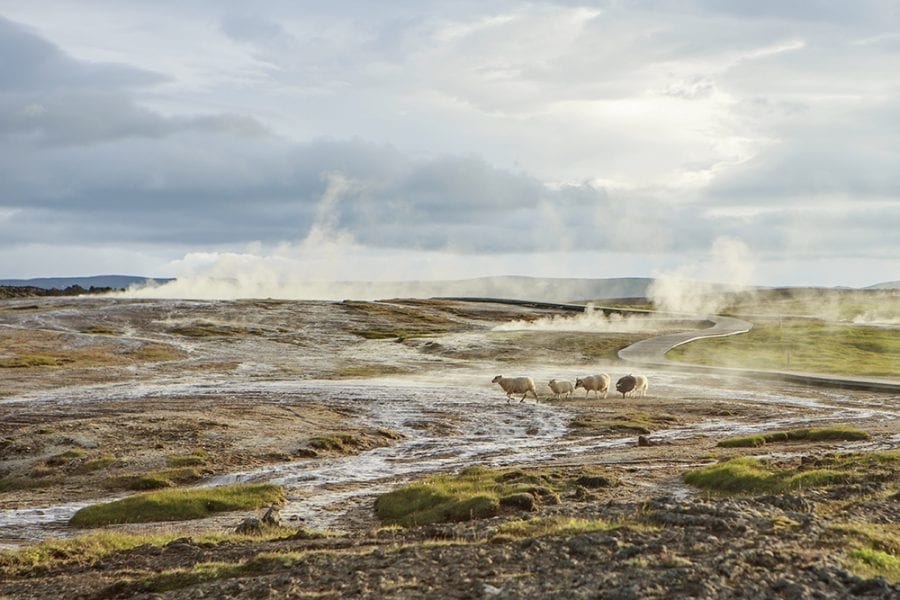 Seyðisá
is a clear river in the highland og West Icealnd. It is one out of many rivers that runs towards Blöndulón. The area is known for salmon and trout fishing
Auðkúluheiði
Heath in the highlands around the route Kjölur. It is around 500m above sea level and named after the farm Auðkúla in the valley Svínadalur
Vatnsdalur
This beautiful grown valley is named from the lake close by. The salmon and trout river, Vatnsdalsá, enters the valley and turns to numerous waterfalls and a canyon. The uncountable hills, Vatnsdalshólar, are well known feature in Icelandic landscape. The area is also a setting in the Icelandic Saga, Vatnsdæla-Saga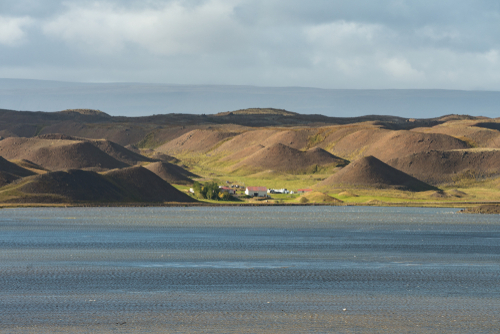 Forsæludalur Farm
the first farm to reach in the area coming from the highland