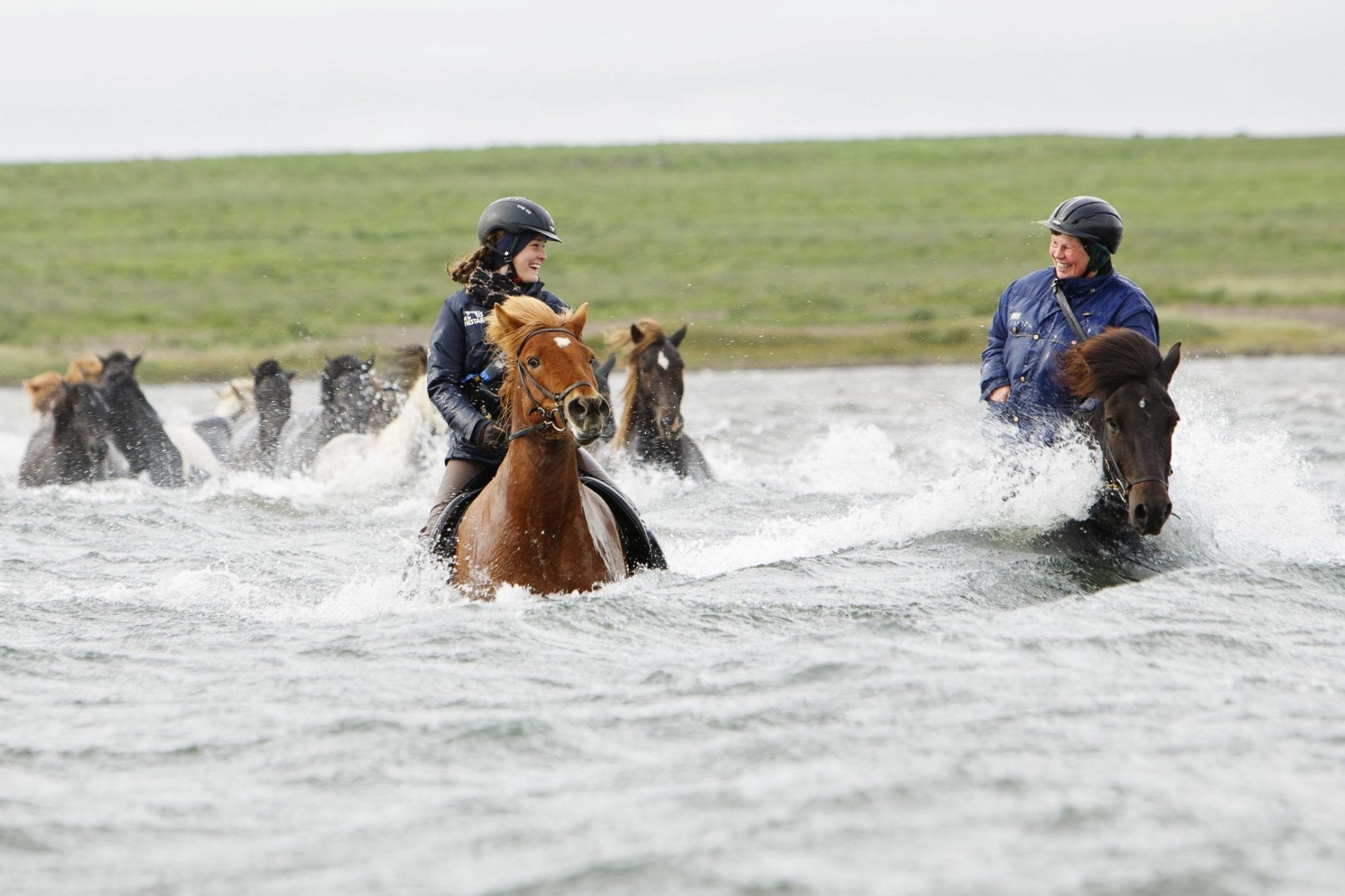 What makes riding with Íslandshestar so unique?
When riding with Íslandshestar you are riding with a company owned by farmers in Iceland. You are purchasing a riding tour directly from our farmers, not from a third party or company. Your riding adventure can´t get more authentic than riding with our farmers!
Our farmers have been operating horseback riding tours for many years and love to welcome guests from all over the world to their farms. When riding with Íslandshestar you get a unique and personal experience with farmers who know the area they ride in like the palm of their hands.
On most of our tours, we bring a flock of free-running horses along for the adventure. We do that so the horses can have a break, to get them used to the trail or to get them in shape for long distances. Our guests can try out several different horses during the riding tour so they can really sense what riding the Icelandic horse is all about. Usually, our guests have their favorite horses after the riding tour which they share a special bond with.
Make friends for life! On our tours, you will meet riders from all over the world. Our guests usually make a special bond with each other and often keep in touch long after the riding tour is finished. Sometimes they plan their next riding tour in Iceland together. You will not only be making friends with the other guest but the farmers and their families as well. And not to mention the horses that we ride and love so much.
It is hard to describe the feeling you get when riding the Icelandic horse through the breathtaking and vast nature of Iceland!
Here are few quotes from our lovely guests:
I really have no words to describe how amazing I feel after this tour except, If you are thinking about joining this tour then do it! It is absolutely a life-changing experience that you have to do at least once. G.H. England
You get a sense of belonging during the tour. You feel like you are part of something so powerful! E.M. from Finland