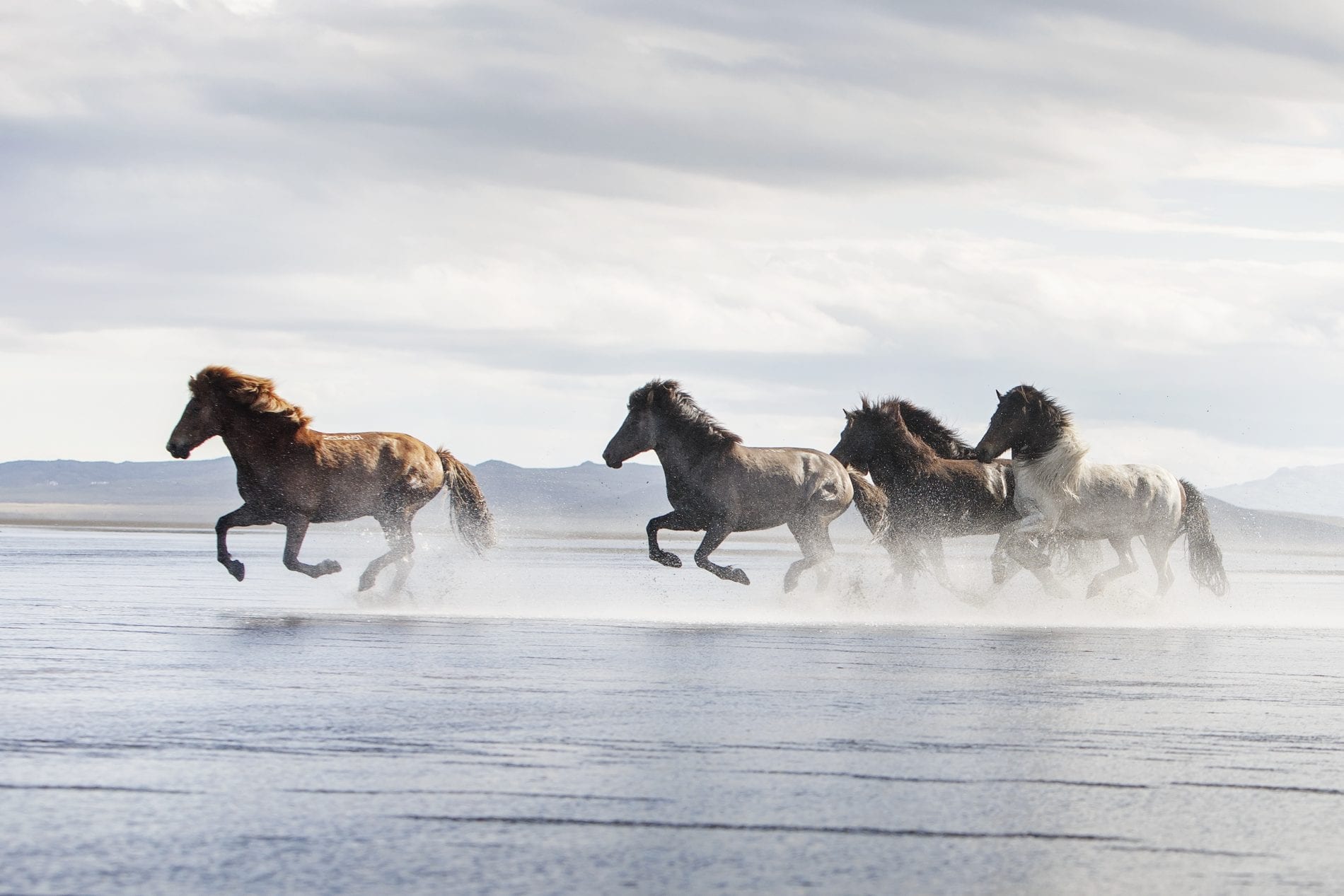 This year has been very strange, to say the least. We have been facing challenges that we have never faced before. The year started off really well, bookings on our adventurous horseback riding tours were in full swing and we were very excited about this summer. Then the virus broke out and we did not know what would happen, nobody did. There were approx. 1800 cases of Covid19 here in Iceland and thanks to our experts, leading doctors and scientists we managed the outbreak fairly quickly.We never had to stay indoors but restaurants, bars, and other public places were closed and we had to stay 2 meters apart from each other. In the countryside where our farmers live, that was quite easy and life went on as usual.
The Icelandic borders opened up on June 15th and we were so happy to get to operate our first horseback riding tour of the season last weekend on June 20th. Our horses are excited to go long distances as they are used to during the summertime. They probably enjoy it more than our riders, ok maybe not more but just as much 🙂 It is in their nature to go long distances and to cross difficult landscape and move around a lot so our farmers are really happy that they are able to both get the exercise for their horses and to bring guests along for the journey.
When entering Icelandic boarders you can take a Covid19 test and the average time is about 6 hours to get the results. Our farmers take every precaution they can regarding this and have hand sanitizers, masks, and gloves on the farm.
Since not all of our guests were able to come horseback riding this year and will come in 2021 we have opened up our departures for bookings in 2021 to be able to give our guests the chance to move their departures if necessary. Therefore we also have availability this summer on many of our departures. If you are able to travel and would like to join one of our amazing riding tours after these difficult times we would be happy to see you and welcome you to Iceland for a riding tour of your lifetime. Our farmers know that there is nothing better than feeling free in Icelandic nature while riding the Icelandic horse, especially after these crazy times.